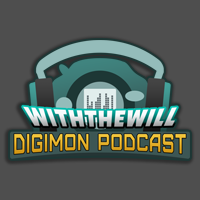 00:00:00
Lots of fun news this time! There's a bunch of new Digivolving Spirits details, a nice handful of Appmon, and some really interesting Tamers stuff piled in.

Marc and AR go over all the news while May was resting due to lack of sleep.

After the news the topic is going over all the products that fans wish would come out, how realistic some of their chances are, and even what we want to see ourselves.